Frequently Asked Questions

Why Choose Al Bawasel International
At Al Bawasel International, we are committed to delivering exceptional services that extend the lifespan of your equipment. Our mission is simple: to provide diagnostics, repairs, and upgrades with the utmost professionalism and expertise.
Quality Services
Al Bawasel International is proud to be one of Iraq's leading Apple Authorized Service Centers. Our team of Apple-certified technicians specializes in the latest software and hardware, ensuring that your device receives the highest level of care. Whether it's an iPhone, iPad, iPod, Apple Watch, or Mac, we have the knowledge and skill to restore your device to its optimal functionality.
Professionalism
Our dedication to quality services is matched by our commitment to professionalism. We believe in transparency, honesty, and efficiency. When assessing your repair requirements, we provide honest and accurate evaluations, never promising what we cannot deliver.
Customer Satisfaction
Your satisfaction is our top priority, and we go above and beyond to achieve it. We strive to ensure that your equipment is in the best condition possible, and we are willing to take any necessary measures to achieve that goal.
We go to great lengths to ensure your satisfaction. It is our top priority. We go above and beyond when necessary to ensure your equipment is working in the best condition.
Apple Authorized Service Provider (AASP)
Al Bawasel International is proud to be approved by Apple as an Authorized Service Provider. This distinction signifies our commitment to upholding Apple's exceptional reputation for customer service and satisfaction. Our technicians receive the same advanced training as Apple's own experts, and we source genuine components directly from Apple. This is crucial, as unauthorized repairers may use counterfeit non-Apple components that could void your device's warranty.
An Extension of Apple
Al Bawasel International operates as a trusted member of the Apple extended ecosystem. We adhere to Apple's stringent controls for repairs and services, ensuring that we meet their high standards. The services we provide are comparable to those offered by Apple stores. With our Apple-trained technicians' extensive experience and expertise in servicing and troubleshooting, you can trust us with your Apple devices.
Courtesy. Integrity. Reliability. That is our promise to you!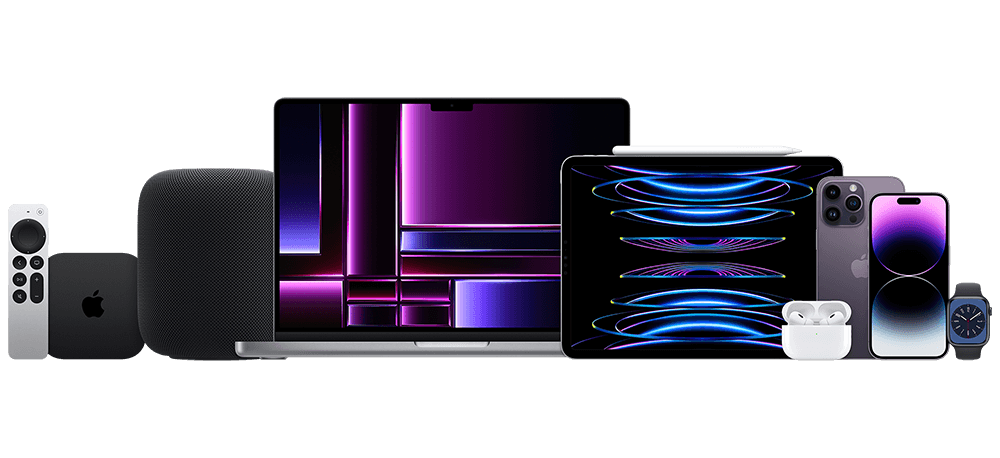 Al Bawasel Stores Locations

Experience convenience with Al Bawasil International. You can choose to drop off your Apple device at our Service Center in Al Mansour (14th Ramadan St) or our Zayouna Branch (Al Roubaie St). Alternatively, contact us, and we'll arrange a hassle-free pickup through our trusted mobile shop retailer partners.