Privacy Policy
This Privacy Policy includes important information about your personal data
and we encourage you to read it carefully.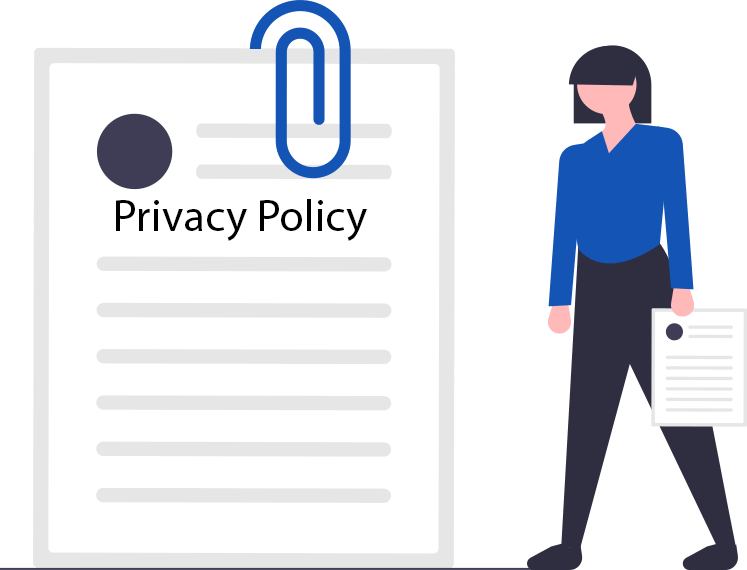 Privacy Policy
Effective Date: 01-June-2023
Thank you for choosing Al Bawasel International. We are committed to protecting your privacy and ensuring the security of your personal information. This Privacy Policy explains how we collect, use, disclose, and protect your information when you interact with our website (https://albawaselinternational.com) and utilize our services. By accessing or using our website and services, you agree to the terms of this Privacy Policy.
1. Information We Collect:

1.1 Personal Information:
We may collect personal information from you when you interact with our website or avail of our services. This may include, but is not limited to, your name, contact details (such as email address and phone number), and device information.
1.2 Usage Data:
We may collect non-personal information about your interactions with our website and services. This may include information such as your IP address, browser type, device type, operating system, and browsing behavior.
2. How We Use Your Information:

2.1 Providing Services:
We use the information we collect to deliver and improve our services, including diagnostics, repairs, and upgrades. This may involve analyzing your device information, communicating with you regarding your service request, and ensuring the proper functioning of your device.
2.2 Personalization:
We may use your information to personalize your experience with our website and services. This includes tailoring our communications, recommendations, and offers based on your preferences and device history.
2.3 Customer Support:
We may use your information to respond to your inquiries, provide technical support, and address any concerns you may have.
2.4 Legal Compliance:
We may use and disclose your information as required by applicable laws, regulations, or legal processes.
3. Information Sharing and Disclosure:

3.1 Service Providers:
We may engage third-party service providers to assist us in delivering our services, such as shipping companies or payment processors. These service providers may have access to your personal information for the sole purpose of fulfilling their services, and they are obligated to maintain the confidentiality and security of your information.
3.2 Legal Requirements:
We may disclose your information if we believe it is necessary to comply with applicable laws, regulations, legal processes, or enforceable governmental requests. We may also disclose your information to protect our rights, privacy, safety, or property, or that of others.
4. Data Security:

We implement industry-standard security measures to protect your personal information from unauthorized access, disclosure, alteration, or destruction. However, please note that no method of transmission over the internet or electronic storage is completely secure, and we cannot guarantee absolute security.
5. Your Rights and Choices:

5.1 Access and Updates:
You may access and update your personal information by contacting us through the provided contact details.
5.2 Marketing Communications:
You have the right to opt-out of receiving marketing communications from us. You can exercise this right by following the instructions provided in our communications or by contacting us directly.
6. Children's Privacy:

Our website and services are not intended for individuals under the age of 16. We do not knowingly collect personal information from children under 16. If you believe that we may have collected personal information from a child under 16, please contact us, and we will take steps to delete the information as required by applicable laws.
7. Changes to this Privacy Policy:

We may update this Privacy Policy from time to time. The updated version will be effective as of the date specified at the beginning of the policy. We encourage you to review this Privacy Policy periodically to stay informed of any changes.
8. Contact Us:

If you have any questions, concerns, or requests regarding this Privacy Policy or our privacy practices, please contact us at 07711666000 , info@bmgint.net.
By using our website and services, you acknowledge that you have read and understood this Privacy Policy and agree to the collection, use, and disclosure of your information as described herein. You also acknowledge that it is your responsibility to review this Privacy Policy periodically for any updates or changes.
Please note that this Privacy Policy applies solely to the information collected by Al Bawasel International through our website and services. It does not apply to any third-party websites or services that may be linked to or accessible from our website. We encourage you to review the privacy policies of those third parties to understand their data practices.
In the event of any inconsistencies between this Privacy Policy and applicable local laws in Iraq, the local laws shall prevail to the extent they apply to our data processing activities.
Thank you for entrusting Al Bawasel International with your device and personal information. We are committed to safeguarding your privacy and providing you with exceptional services.