Delivery & Return
Free delivery is available on 1000s of products over $100. Choose a
specific delivery date & time that suits you for an additional fee.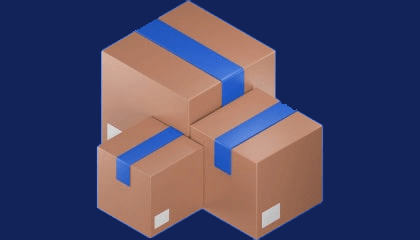 Refund and Return Policy
Thank you for shopping with us at Al Bawasil International. We strive to provide our customers with high-quality products and exceptional service. Please review our refund and return policy below, which complies with both Apple and Iraqi consumer laws.
Refund and Replacement Policy:

Due to the sensitive nature of electronic products, all sold items are non-refundable.
Within 24 hours of the purchase date, all items, except for iPhones, iPads, Macs, AirPods, Beats, and other electronic items, can be exchanged under the following conditions:



a- The item must be unused, in its original packaging, and accompanied by the original invoice, accessories, manuals, and any free gifts received with it.
b- The price of the new item must be equal to or higher than the exchanged item.

In the case of factory defects, the terms and conditions set by the manufacturer will apply.
Factory defects are limited to issues that occurred during production and do not cover damages resulting from careless handling by the customer, including but not limited to falling, liquid damage, fire, electrical damage, scratches, etc.
The warranty period and its terms and conditions are predetermined by the brand manufacturer. If any issues arise, customers should visit the customer service center.
Deposits for pre-ordered items are non-refundable if the customer decides not to proceed with the purchase.
Shipping and Delivery:

The delivery cost for products ordered from Al Bawasil International Shop is 4,000 IQD within Baghdad and 8,000 IQD outside Baghdad.
Delivery time for your order is approximately 24 hours for customers within Baghdad and 72 hours for customers outside Baghdad.
Information about Your Order:

Delivery Delays: If the supply of the product is delayed due to circumstances beyond our control, we will contact you promptly to inform you and take necessary steps to minimize any impact caused by the delay.
Order Not Received: In the event that you do not receive your order or the delivery representative fails to deliver it, the order will be returned to our store.



Product Ownership: Once we deliver the product to the specified delivery address and you have made the payment, the product will be considered owned by you and becomes your responsibility.

Invoice: We will issue an electronic invoice for your purchase and send it to the email address you provided to us.
Please note that all delivery orders are shipped within Iraq only.
If you have any further questions or require assistance, please don't hesitate to contact our customer support team. We value your satisfaction and are committed to resolving any concerns you may have.